Maggio 2022
1
2
3
4
5
6
7
8
9
10
11
12
13
14
15
16
17
18
19
20
21
22
23
24
25
26
27
28
29
30
31
09.00 PM
CASTING OF CANDLES.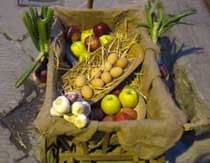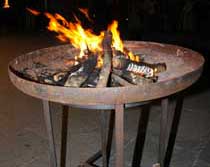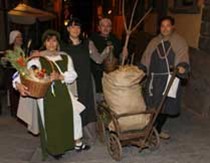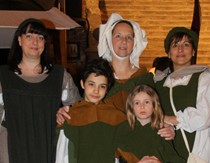 In an evocative evening on the beautiful square of the Town Hall, which is illuminated by a few torches only, a group of noblemen representing the five quarters, followed by lower-class people, offers crude wax, straw, wood and produce of their fields in order to welcome the foreigners who will come to Cortona on the Feast Day of Saint Margaret. In the meantime, a group of men gathered around a sparkling fire melts the offered wax, which is used to cast the candles that will be offered to Saint Margaret with a procession taking place on the following day.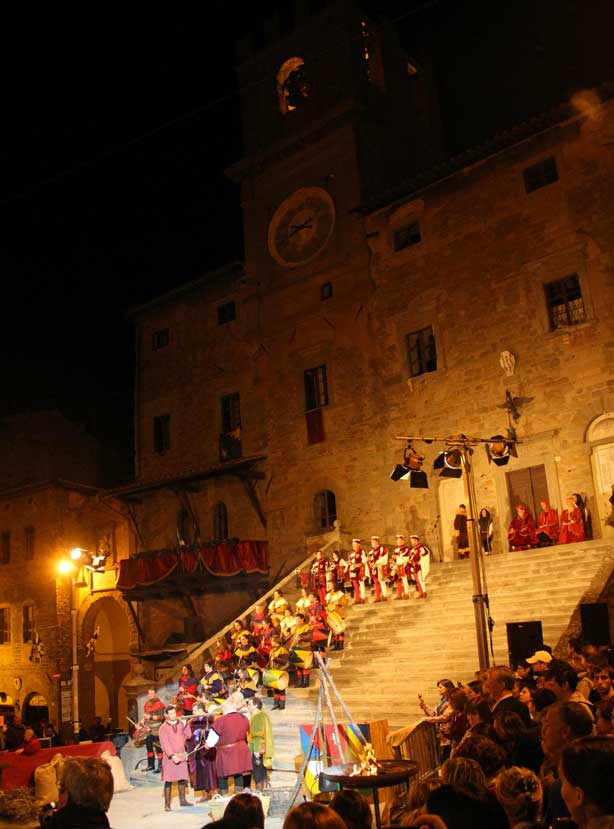 16.00-18.00
Offer of candles to Saint Margaret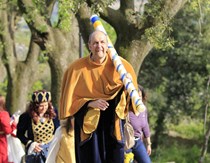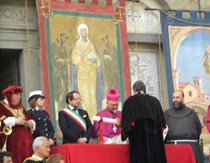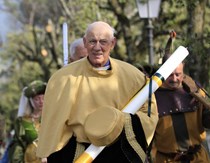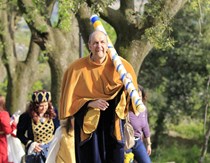 X
Offer of candles to Saint Margaret
4 PM – Piazza della Repubblica
OFFER OF CANDLES TO SAINT MARGARET.
Shrilling trumpets and a drum roll accompany the five quarters on a costume parade along the main streets of Cortona towards the square. Dames, knights and children, all dressed in medieval costumes, pay homage to the Saint with coloured bunches of flowers.
Flagflyers, which are accompanied by the pressing rhythm of musicians, enchant the audience with their amazing performance. Then the ceremony becomes solemn when the Bishop receives a small group of representatives of each quarter and blesses the candles that will be offered to the Saint. Afterwards, all the people taking part in the parade, accompanied by musicians, flagflyers and soldiers, will form a procession and go to the Sanctuary, where a Mass is celebrated to bless the crossbowmen and the golden arrow.